---
---
ITEM No.:XR T5
1) Fully assemble ready to run chassis.
2) Fully powerful Double cylinder CN60cc engine equipped with slide carburetor pull-starter.
3) Equipped with muffler accelerator and new air filter.
4) 4WD system with shaft drive.
5) Differential with the built-in rear bevel gear.
6) Adjustable width of double fork suspension system.
7) 8 Strong oil-filled shock absorbers
8) Stiff and sturdy 4.0mm 6061-t6 aluminum chassis and side plate.
9) Standard carbon fiber disc break system.
10) With sensitive Reverse System. Reverse Mid Box – Patent number 201020554772.7 11) Full Steel Differential gears
12) Strong aluminum shed
13) Super sensitive steering system.
14) Super strong front and rear bumper
15) Aluminum servo plate
16) Super 6.0 aluminum front and rear upper mounting plate
17) 620CC fuel tank
18) Max speed:80km/H
19) 2.4G LCD 3-ch radio system, BER brand, about 300m control distance.
20) 30kg/cm Steering Servo, 15kg/cm full metal throttle Servo and 15kg/cm Servo for Reverse System. The upgrade version for Pioneer XR T5, designed and manufactured by SY-4WD Racing. It is the first 1/5 4WD gasoline truck in the world as a patented product. Compared to other 1/5 gas cars, it has the most unique function----reverse system. So this truck may bring you more fun during your operation.
Technical parameters: Length - 770 mm Width - 570 mm Height -300 mm Wheelbase -520 mm Tread(front/rear)-460 mm Wheel diameter-200*w110 mm Weight-20.50 kg Engine-35cc/Double cylinder 60cc Gear ratio-9.91: 1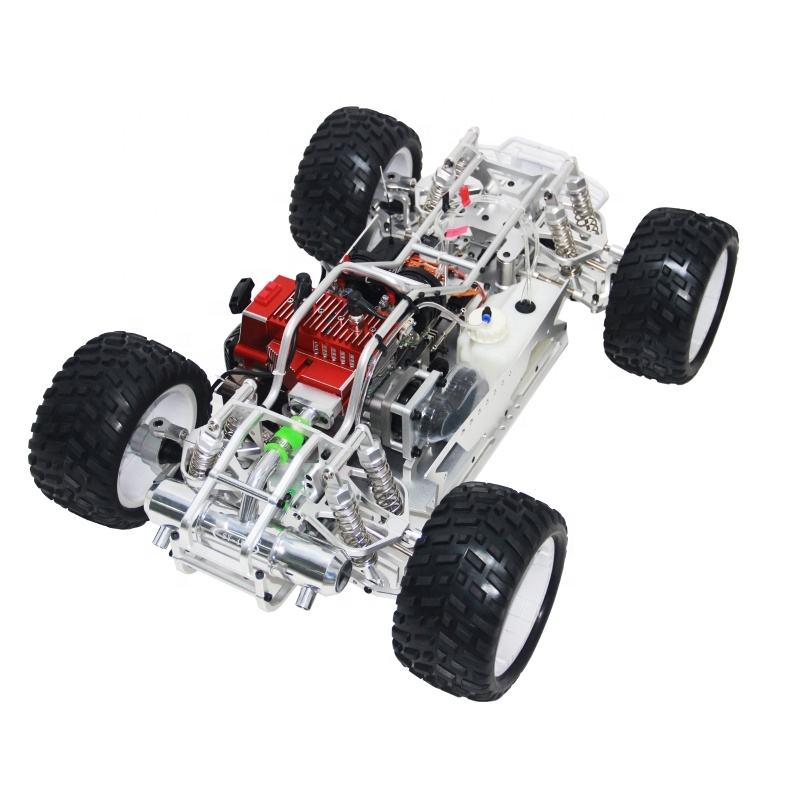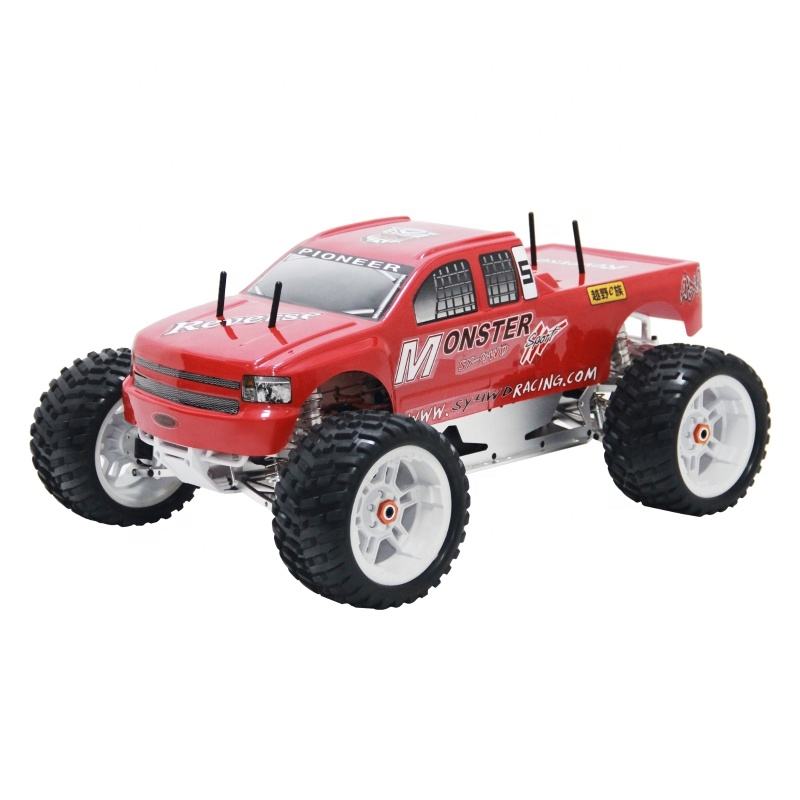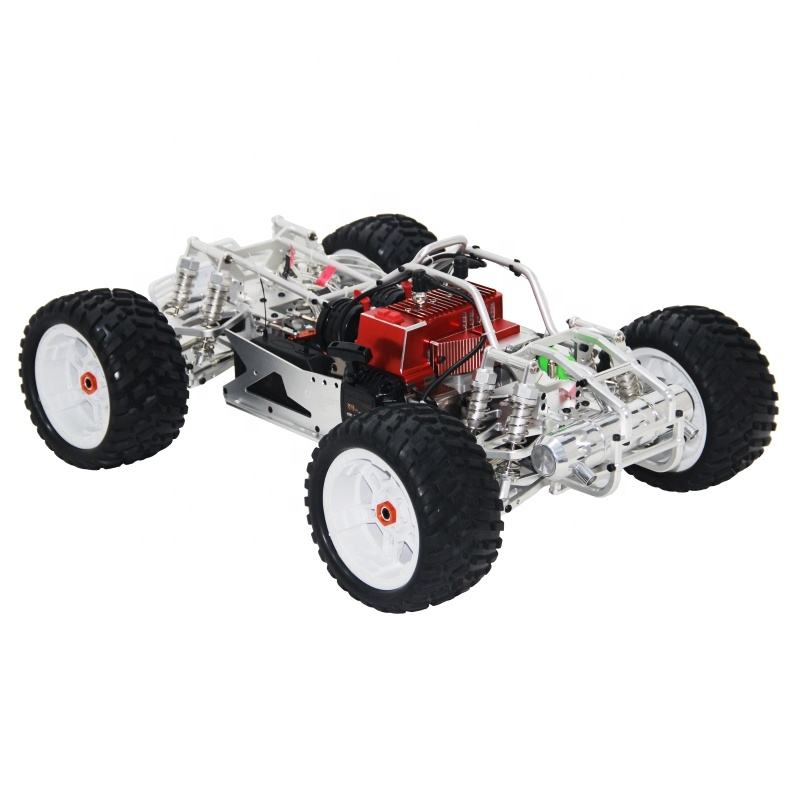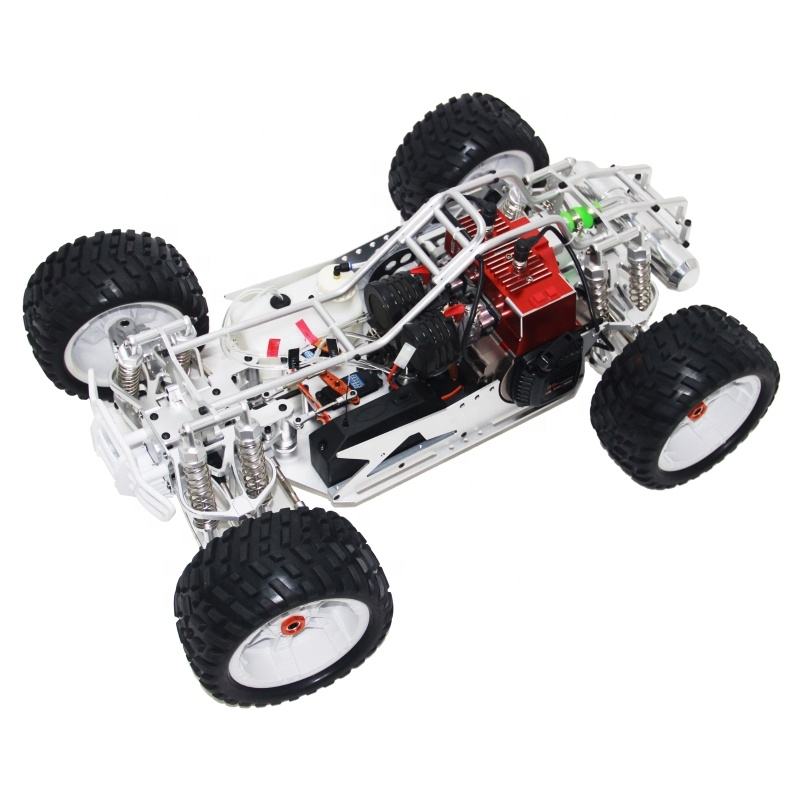 ---